Hyperpool Upgrade Kit for FLC 503
Hyperpool Kit
Hyperpool Kit
Hyperpool Kit
Hyperpool Kit
Hyperpool Upgrade Kit for FLC 503 (Front)
Concave Screen Bed
Screen Bed Cushions
Screen Compression Pins
HYPERPOOL®  KITS
Derrick now offers the Hyperpool® Upgrade Kit designed to fit the Flo-Line Cleaner™ 503 and Flo-Line Cleaner 2000, as well as the Hyperpool Conversion Kit designed to fit the BRANDT KING COBRA, KING COBRA VENOM (K-Series), and M-I SWACO MONGOOSE series shakers (M-Series). The advanced design allows for easy installation without the need for welding, cutting, or changing the flow line and manifold.
The Hyperpool Kit features all the benefits of Derrick's proven research and development technology found in the standard Hyperpool, such as simple screen changes, fluid centering technology, manual screen angle adjustment, and Pyramid® (PMD®) screen technology.
Health, Safety, & Environment (HSE)
Concave Screen Bed
Screen Compression System
Pyramid® Screen Technology
Super G® Integrated Vibratory Motors
Single Point Screen Angle Adjustment
BRANDT, KING COBRA, and VENOM are trademarks and/or registered trademarks of National Oilwell Varco.
Optimize Drilling Process
Higher rate of penetration
Reduced non productive time and hole problems
Reduced fluid loss
Reduced waste volume
Less wear on pumps and downhole tools
Maximize Your Shaker's Potential with the Hyperpool Conversion Kit
Fluid centering technology maximizes fluid throughput by causing fluid to pool in the center of the concave screen bed for maximum screening effect. Fluid centering technology, in conjunction with Pyramid and Pyramid Plus screen technology, enable the Hyperpool Conversion kit to process more wellborn returns than OEM shakers within the same footprint. Thus, the Hyperpool can screen finer, substantially increasing solids removal while still minimizing mud lost to cuttings. Maximizing solids removal at the flow line shakers is critical to maximizing drilling efficiency and minimizing total drilling costs, and lowering waste management costs to ease environmental concerns.
INCREASED SOLIDS REMOVAL
The Hyperpool Conversion Kit M-Series processes up to 40% more wellborn returns than competitive equipment within the same footprint.
INSTALLATION FOR 3 UNITS: UNDER 8 HOURS
INCREASED SOLIDS REMOVAL
The Hyperpool K-Series shaker offers up to 35% increased capacity over competitive equipment within the same footprint.
INSTALLATION FOR 3 UNITS: UNDER 8 HOURS
Hyperpool Upgrade Kit
Fill out the form below to Download Brochure:
Hyperpool Conversion Kit K-Series
Fill out the form below to Download Brochure:
Hyperpool Conversion Kit M-Series
Fill out the form below to Download Brochure:
Reduce Overall Operating Expenses with Derrick
 

Hyperpool

 

Technology

Fill out the form below to Download Flyer:
Field Report 143 – Hyperpool Shakers save major operator $261,384 in four well study in South Texas
Fill out the form below to Download Field Report:
Field Report 153 – Derrick saves Eagle Ford operator over $500,000 annually
Fill out the form below to Download Field Report:
Field Report 154 – Hyperpool Conversion Kit outperforms BRANDT KING COBRA HYBRID
Fill out the form below to Download Field Report:
Field Report 157 – Derrick® Hyperpool® Conversion Kit reduces fluids and disposal costs by 24%
Fill out the form below to Download Field Report:
Field Report 165 – South Texas operator reduces dilution by 35% and decreases days on well by switching to the Hyperpool® Conversion Kit
Fill out the form below to Download Field Report:
Field Report 167 – Five cost saving results total $350,000 CAD from upgrade  to Hyperpool® Conversion Kit shakers
Fill out the form below to Download Field Report: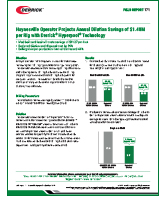 Field Report 171 – Haynesville Operator Projects Annual Dilution Savings of $1.48M per Rig with Derrick® Hyperpool® Technology
Fill out the form below to Download Field Report: